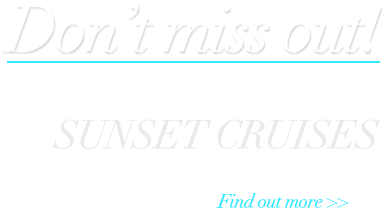 Call Now


(949) 675-0551
When you're on the Newport Legacy, sailing the warm waters of the Pacific Ocean, you feel alive and inspired.
---

---
Blue Whale Season is almost here! Don't miss out! The Blue Whale season starts in early summer. June through September we see hundreds of the largest animals swimming past our neck of the woods, and boy what a sight! Feeding on krill and swimming right off the LA coast. These magnificent creatures weigh in at nearly 400,000lbs and stretch to lengths of close to 100ft long! So anytime you want to go whale watching in Orange County during the year your chances of spotting whales are high!
You don't want to miss such spectacular sightings. Not only do we get to see blue whales, but we also see finback whales, minke whales, humpbacks, gray whales and more! There are also huge pods of common dolphin, Risso dolphin, and Bottlenose dolphin that swim around and play with the boat. We'd love to have you and your family onboard. We've got 3 cruise times daily! Watch as hundreds of gray whales migrate through our waters in the winter through spring, or see the happy sea lions sun bathing on the buoys.
---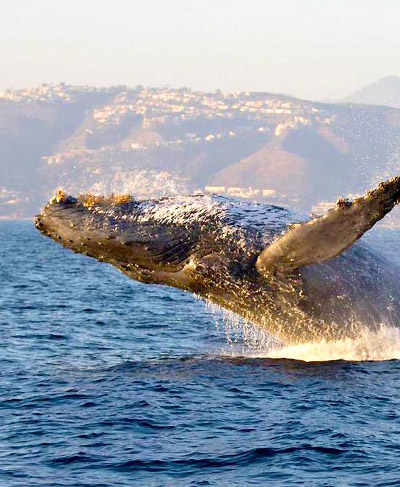 OUR WHALE WATCHING EXPERIENCE INCLUDES...

2 - 2.5 hour cruise aboard the Newport Legacy
A trip aboard our insured vessel to potentially view whales, dolphins, sea lions and marine birds.
Knowledgeable crew members on board the vessel to give information and answer questions about the sightings, boat and other related inquiries.
Newport Legacy is also offering the option for an onboard American Cetacean Society Naturalist to accompany your group out on the water to answer any questions, and entertain your group throughout the trip. *dependent on naturalist availability
Option to go on an Enhanced Whale Watching Cruises or a Marine Protected Area Citizen Science Cruises for school field trips.
Trip Times
Our whale watching trips are between 2 - 2.5 hours in length daily.
10:00am, 1:00pm, 3:30pm, 6:00pm

10:00am, 12:30pm
May - October Sightings
During this season, we get to see:
Blue whales
Fin whales
Gray whales
Minke whales
Dolphins
November - April Sightings
During this season, we get to see:
Humpback whales
Minke whales
Gray whales
Dolphins
Orcas
---
Romantic Sunset and Entertainment Cruises on the Water

---
Sunset & Entertainment Cruises

---
Perfect Sunsets in Newport Beach
A cruise out into the sunset is full of romantic possibilities. While snacking on complementary fresh chips and salsa and debating whether to sample the famous Newport Bay margarita or an icy Corona with a touch of lime, our cruise departs from Newport Bay and takes you along the pristine Newport Beach coastline.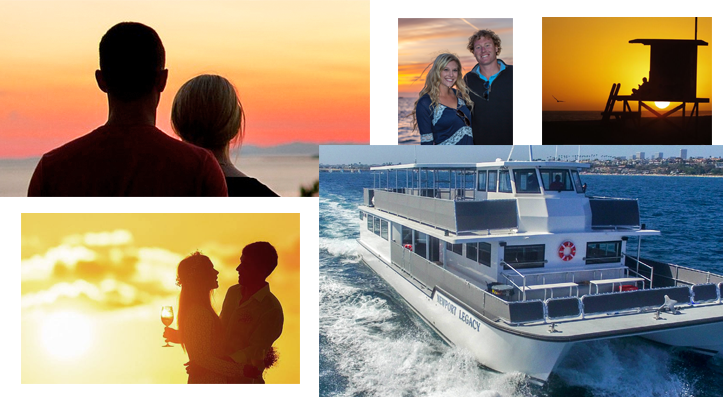 ---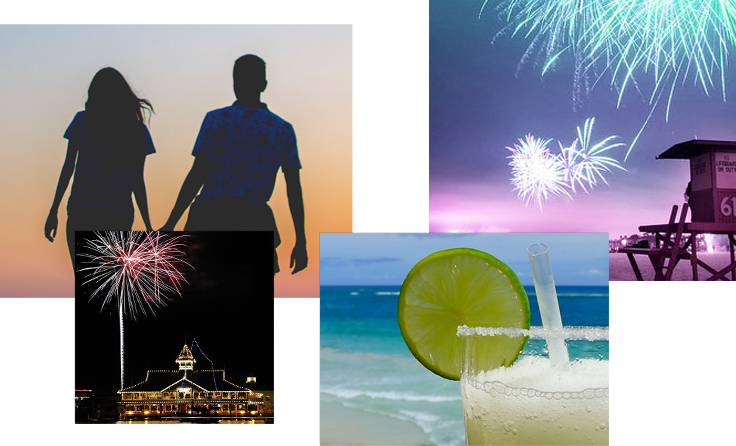 ---
Holiday Cruises

---
Celebrate Holiday Moments in Newport
From Valentine's Cruises, July 4th, to the Christmas Boat Parade, Cruise Newport Beach offers 1 ½ hour cruises through Newport Bay. During each cruise, hundreds of yachts, sailing ships, and cruise ships navigate the harbor and create a festive boating experience each holiday season.
---
---
---